Representative Introduction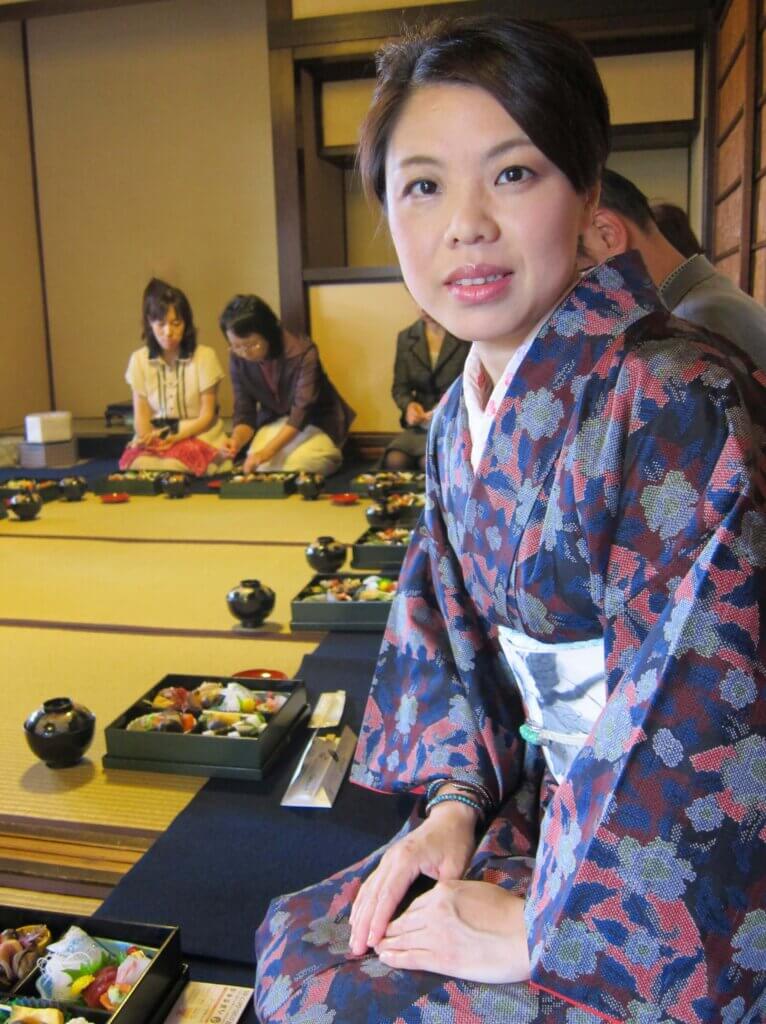 Born in Liaoning Province, China.
1992
Came to Japan to study after graduating from high school when she was 19.
Studied two years in Japanese language school, and four years in undergraduate university.
1992
1999
Graduated from the Faculty of Business Administration.
1999
2000
Married. Her husband's family owned an onsen ryokan, and she worked as a waitress at the ryokan until their first son was born.
2000
2001
She had a deep interest and curiosity in Japanese culture, especially kimono culture, and enrolled in the basic course of Kimono Fashion College in the same year.
2001
2007
Entered the Toyoko Kobayashi Kimono Academy to learn more about kimono culture.
2007
2009
Obtained a professor's license from the Kyoto Kimono Association.
2009
2010
Accompanied the Japan-China Folk Culture Exchange Mission to Nanjing and performed "Juni-hitoe". She was also invited to Nanjing to plant 1,000 cherry trees given by a local residents' group to commemorate the achievement of their goal. Later, she was invited to visit the Shanghai World Expo before its opening.
2010
2011
Established her first solo company, which was basically a business travel service at first, but later added items for the wedding business, as well as beauty care and other services.
2011
In the following years, she has been active in the field of weddings and kimono at wedding halls, photo studios, and Hilton Hotel.
2013
Established "fuwalu" office in Tenpaku-ku, Nagoya. Services include kimono rental, fashion seminars, and wedding beauty treatments.
2013
2015
"fuwalu" moved to the current Chikusa area. We accept various kinds of kimono dresses, photography and wedding business, as well as cultural experiences such as tea ceremony and folk crafts.
2015
2023
"fuwalu" Asakusa branch opens
2023
Address
1-5-8 Ikegami-cho, Chikusa-ku, Nagoya-shi, Aichi, Japan
TEL: 052-753-3122
[fuwalu]The store is located in Motoyama, Chikusa-ku, Nagoya City, which is one of the most prestigious cultural and educational areas in Nagoya, with many national and private universities in the vicinity.
Business hours:11:00~18:00
Store Description:Inside there is a purely Japanese style dress space, beauty salon, photography space. We also have a Japanese garden outside.
Address:Motoyama, Chikusa-ku, Nagoya (7-8 minutes walk from Motoyama subway station)